Jim's Thriftway
Recipes
https://www.jimsthriftway.com/Recipes/Detail/4814/Chocolate_Doberge_Cake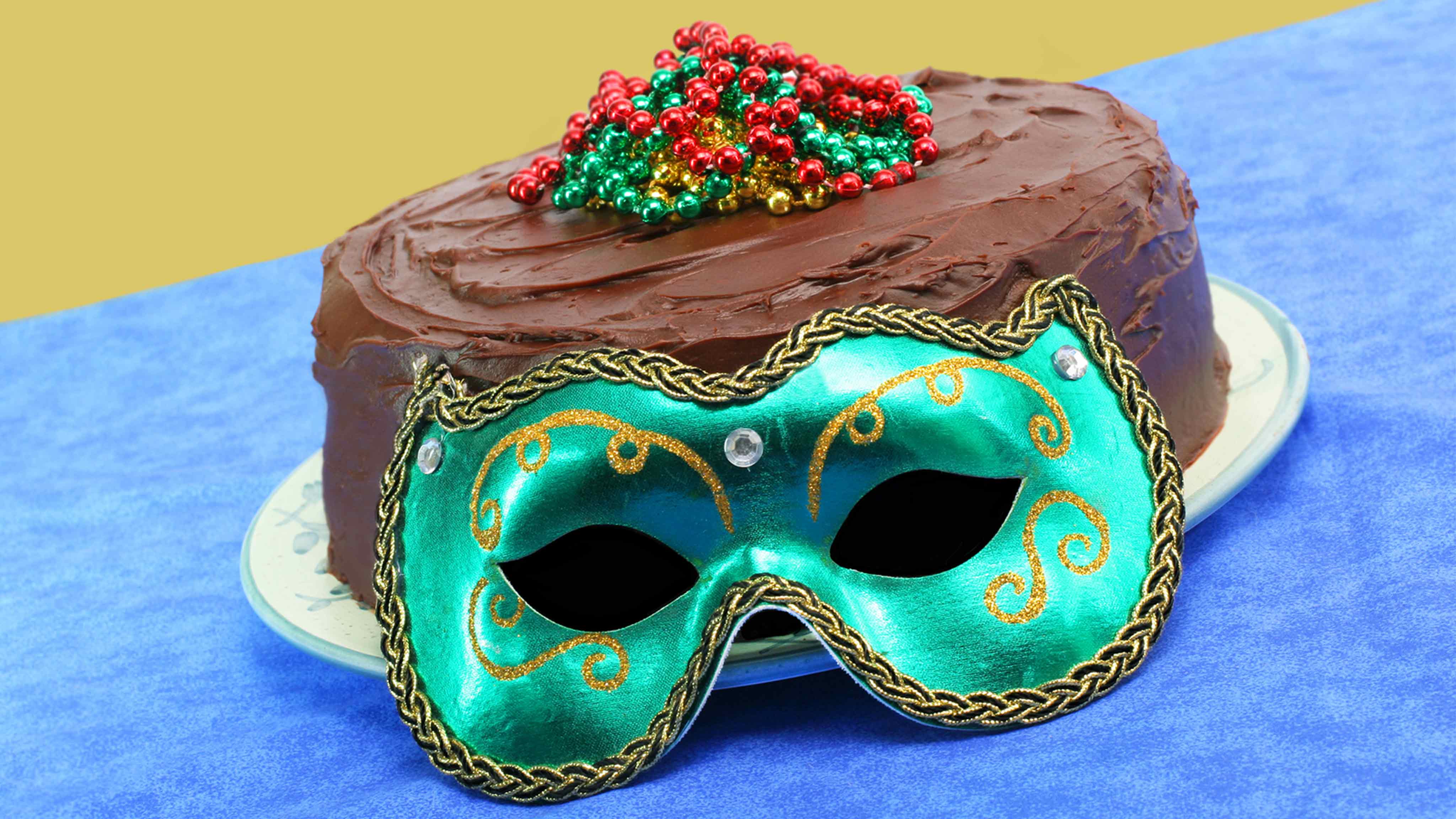 Chocolate Doberge Cake
A special dessert of Louisiana that's worth every minute of time and effort. Rich and sinful, a "must" for chocolate lovers!
Yield: 12 servings
Directions:
Preheat oven to 300 degrees F. Grease and flour 2 nine-inch round cake pans.

Cake Preparation:
In a medium bowl, combine cake flour, soda and salt; set aside.

Cream the butter and sugar in a large mixing bowl, and add egg yolks, one at a time. Gradually alternate adding the flour mixture and buttermilk. Add the melted chocolate and beat for 2 minutes.

Fold in the 3 beaten egg whites, vanilla and almond extract. Bake for 45 minutes or until done. After the cake cools, slice each layer in half horizontally to make 4 thin layers.

Filling Preparation:
Combine evaporated milk and chocolate in a saucepan and heat until chocolate is melted. In a medium bowl, combine sugar and flour. Make a paste by adding hot milk chocolate one tablespoon at a time to the sugar and flour, then return to saucepan. Stir over medium heat until thick. Add 4 egg yolks all at once and stir rapidly to completely blend. Cook 2 or 3 minutes more. Remove from heat, and add butter, vanilla extract and almond extract. Cool.

Place first layer on plate or cake stand and spread 1/3 of the filling over top, repeat for second and third layers so no filling remains. Add fourth layer.

Frosting preparation:
Combine sugar and evaporated milk in a heavy saucepan, and bring to a boil, stirring constantly. Reduce heat and simmer for 6 minutes without stirring. Remove from heat and blend in chocolate. Add margarine and vanilla extract and return to medium-low heat, cooking 1 or 2 minutes. Place in refrigerator to cool. Beat well, then spread on top and the sides of the cake.


*No buttermilk? Substitute 1 tablespoon lemon juice and enough milk to make 1 cup.
Please note that some ingredients and brands may not be available in every store.
Jim's Thriftway
Recipes
https://www.jimsthriftway.com/Recipes/Detail/4814/Chocolate_Doberge_Cake